OAKBROOK'S SAMMY-ED SEIZE THE DAY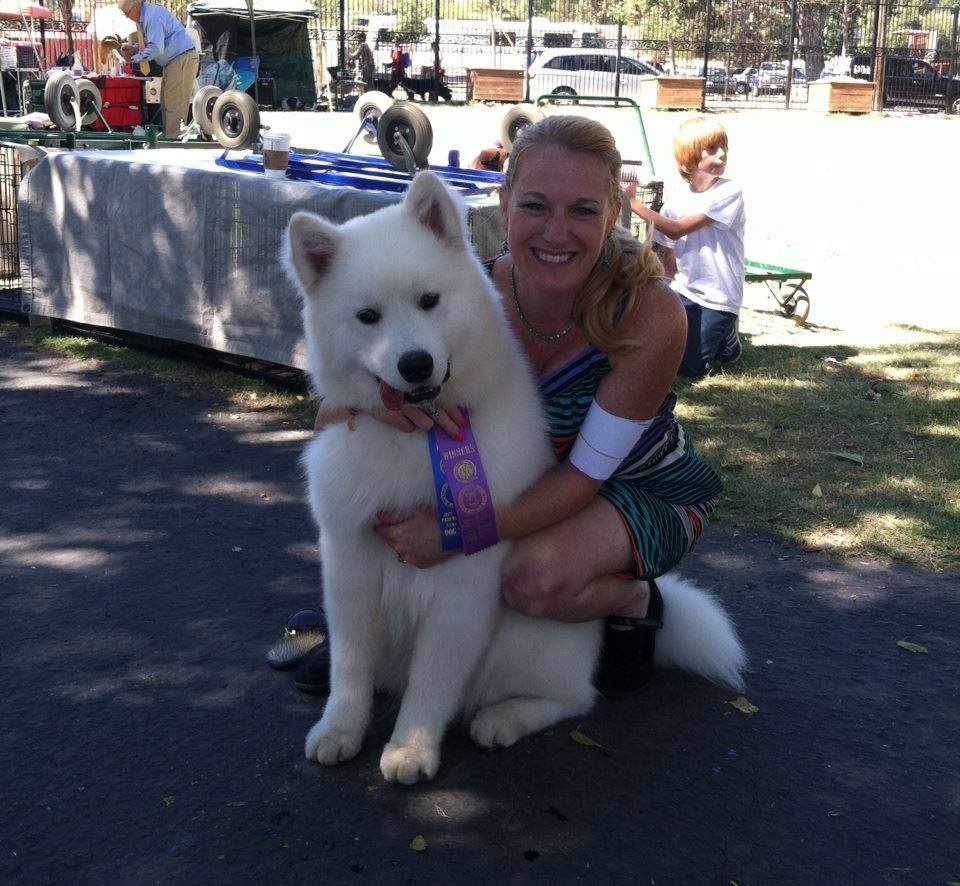 Castle is the only boy out of Pismo and Wasabi and captured our hearts from the start. He looks so much like his Daddy it is uncanny! He lives with Lindy Ward in Paso Robles. She has had Samoyeds all of her life and her beloved parents, Bob and Dolly Ward, wrote the book about the breed!
At first, she just wanted a pet since being Sammy-less for the first time in her life over the last few years. When Castle went home with her, she kept seeing him run the yard and pose for pictures and thought it would be a crying shame not to show him. His very first show with absolutely no training got his first points! Welcome back to the Samoyed show world, Lindy!
It will take a while to finish him since he lives several hours away and won't be entered very often. In the meantime, he runs the hills in Paso with his human Mom who adores him.