OAKBROOK'S O2 OF D'KETA, NA, NAJ, OA, OAJ, NAP, NJP, OAP, OJP, AXP, AJP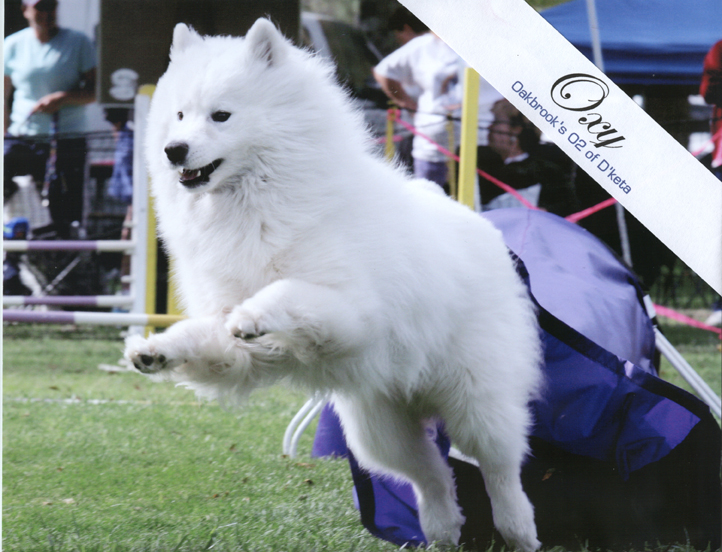 8 November 2002 – 15 August 2009
Oxy came from the first breeding that was done with Ono's frozen sperm, after his sudden death. He came to us at a time when we needed time to heal from Ono's passing.
We were very tentative to get back out there in the show ring, so he was essentially a house dog. Alan began training him in agility and he competed in the Excellent A Class after earning many titles. Oxy had Lupus and was neutered, which slowed him down a bit, but he enjoyed being the bum in our lives. He was a very "go-with-the-flow" dog and was only mouthy at dinner time. He loved being the Mama dog to any litters that grew up in the household.
We lost Oxy much too soon from his disease. He is fondly remembered by his nickname, "Noodles." Not sure how he got the name, but it stuck.