Oakbrook Samoyeds is comprised of family; Heather Stevenson Kelly, Brianna Kelly, Alan & Jane Stevenson, Kathy & Leon Ward and most recently, Tabitha Teutsch and William Bell. While we have all been showing in the Samoyed breed for years and years, our first official "Oakbrook" dog was Ch. Oakbrook's Panning For Gold "Digger" in 1994. Kathy & Leon lived in Fallbrook at the time and Alan & Jane's roots were in Thousand Oaks, hence the name Oakbrook. Alan & Jane had their first show Samoyed in 1966 named Intl.Am.Ch. Samovar of the Igloo, BISS "Sam". What an original name! To see Sam's story, check him out on the dog's page along with all of our dogs that have graced our lives.
Since Kathy & Leon and Jane & Alan are in their retirement years and are no longer actively breeding, this responsibility now falls on Heather & Brianna. Heather has now mentored and brought in Tabitha & Billy to help continue the legacy of Oakbrook and we are having a blast doing it. While fairly new to the sport and the breed, they are catching on fast and are great partners to have so we are very blessed.
We are not a "kennel" as much as we are a family with a passion for the Samoyed breed and dogs in general. This is very much a family sport with 3 generations currently involved in the breeding, training and showing of our dogs. Our dogs are an integral part of our lives and we couldn't imagine our lives without them. We enjoy competing in conformation, agility, doing therapy work, some herding and weight pull, running them on the beach and taking them to work with us!
We have been very blessed with our dogs, whether they were in our lives for 4 years or 15 years. We enjoy the showing and the accomplishments that we have all achieved with our dogs but the most important part for us is breeding healthy, good quality, wonderful pets. They are only show dogs for such a short time but they are our pets for their whole lives. We are so grateful for all of the great people we have met through our dogs and the puppy buyers that have become part of the Oakbrook family.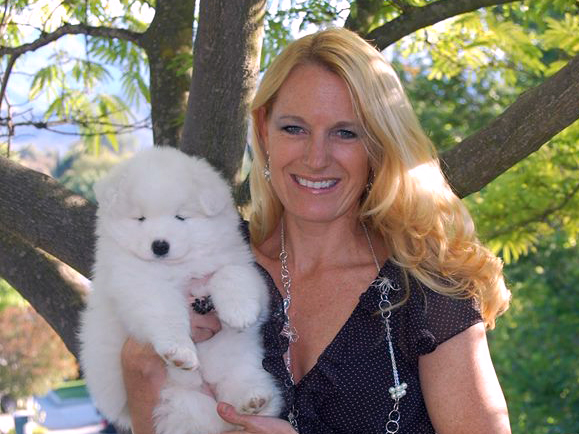 Heather and a cuddly pup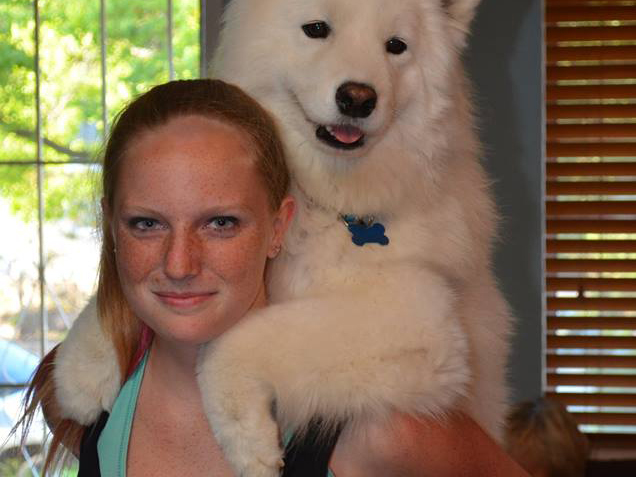 Brianna and Pismo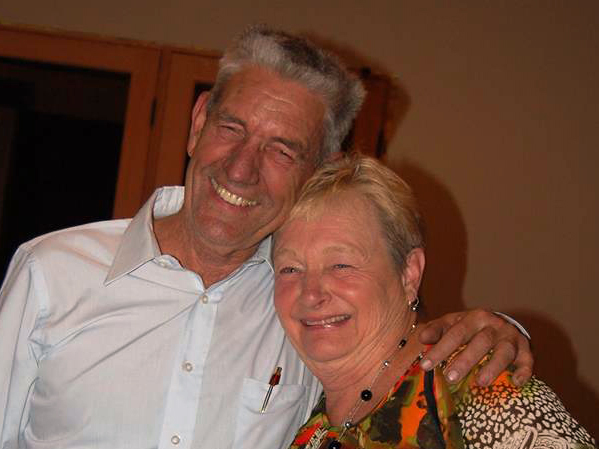 Alan and Jane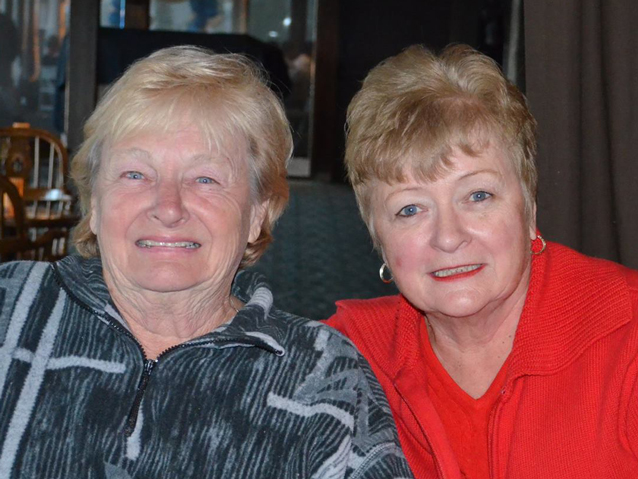 Jane and Kathy.  (Leon not pictured.)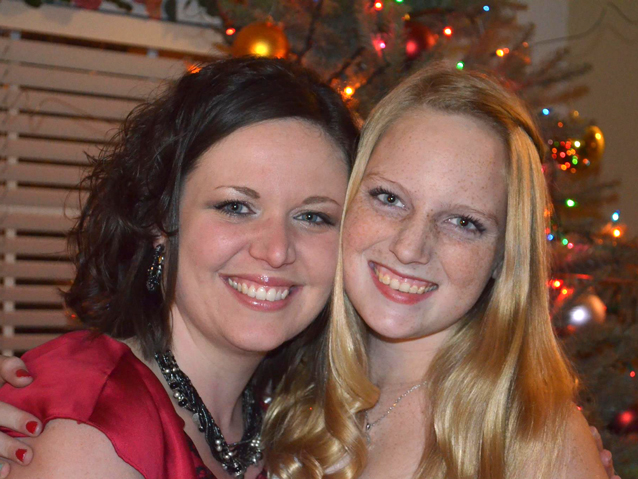 Tabitha and Brianna
Billy and Tabitha with Pele